Starting Fall 2014, Carthay will be an Environmental Studies Magnet!
In June 2013, LAUSD approved Carthay's proposal to become the Carthay School of Environmental Studies Magnet!
The Carthay School of Environmental Studies Magnet will be the only magnet school in the LAUSD that combines the sciences and the humanities in an educational program centered on society and the environment. Environmental Studies is a broad, comprehensive field of study that engages students in real life explorations and gives them the skills and abilities they need to be active participants in improving quality of life for themselves and future generations. Rooted in rigorous, project-based learning both in the arts and sciences with a commitment to policies that foster sustainable development and social equality, environmental education at Carthay will embody a learning process that increases students' knowledge and awareness about relationships between the environment and human well-being, while guiding them to become ecologically responsible citizens of the world. The Environmental Studies Magnet will build on Carthay's current Garden Science program in Carthay's celebrated Garden of Possibilities, as well as the standards-based and experiential learning curricula from California's Education and the Environment Initiative and Project Learning Tree.
The school will be a full-school residential magnet, meaning every student at Carthay will need to complete a Choices application to enroll. Students residing within former Carthay Elementary School attendance boundaries may continuously enroll throughout the year upon application of a Choices application and are guaranteed admission. Students residing outside the attendance boundaries who wish to pursue an environmental studies themed course of study will have an opportunity to attend the school on the basis of the Magnet priority points and/or available space. As a residential magnet, there is no transportation provided. A "Space Available Application" can be used to apply to the school until all slots are filled. All students, INCLUDING CURRENT STUDENTS, must fill out a magnet application to attend the school in Fall 2014. For more information about the magnet application process, here are some e-choices FAQs. If your question isn't answered there, here is another source. Carthay still has space available for Fall 2014 - apply here.
Tour the School
The Carthay School of Environmental Studies Magnet will have classes for children in grades Kinder – 5th, and also has a free Pre-K program for 4 year olds. A slide show about the school is on the home page of the Carthay School Loop page.

Tours for prospective families for the 2014-2015 school year have been scheduled on the following dates:

Thursday, March 13th 9:00 am
Friday, April 4th 9:00 am
Wednesday, April 23rd 9:00 am (NEW TOUR DATE ADDED BY POPULAR DEMAND!)

If you are interested in receiving information about future tours, add your name to the mailing list, use the tour sign-up form
If you are the parent of Carthay student, please join the email list for current parents (sign up by grade level of your child).
You can also join the Carthay Elementary School group on Facebook!
The Garden of Possibilities
The Garden of Possibilities is an integral part of the school's identity, and will serve as a centerpiece of the new School for Environmental Studies program. In 2009 Carthay Center contracted STAR Science to develop a pilot Garden Science curriculum that links California State Science Standards to hands-on, outdoor learning. This parent-funded program is a collaboration between Carthay Teachers, STAR Science Teachers and Master Gardeners. The garden program at Carthay continues to "grow" as its success supporting curriculum has proven to be a real asset. The garden has energized learning on campus. The students love science and have become environmental stewards, healthier eaters, and great observers of the natural world.
Actual pictures of student-grown, parent-assisted plants!

Get involved with Carthay Center Elementary School! Improve your gardening knowledge! Please email Teresa Dahl, Carthay Center Garden Chairperson, to volunteer, learn more, or to find out other ways you can help this garden grow.

Carthay installs new Aquaponics System with help from Donors Choose
A new addition to the Garden is an aquaponics system, funded through donations on Donors Choose. Aquaponics combines hydroponics with aquaculture, and provides a model for urban agriculture as a means to grow healthy and natural foods in an urban environment. The fish provide nutrients for plants in the form of their own excrement. The water in the fish tank is continuously pumped into a grow bed where the plants are located. The roots of plants act as a filtration system to clean the water. The clean water is then sent back into the fish tank. With the aquaponics system in place, students are able to study how fish and plants grow as well as to design and perform experiments to investigate and research a myriad of inquiries.
Carthay chosen to host BioSCAN sampling station!
Carthay is the only school in LAUSD selected by the Natural History Museum of Los Angeles County (NHM) to host a BioSCAN sampling station, as part of a large-scale insect biodiversity survey across part of the Los Angeles Basin as part of a new research initiative: NHM Biodiversity Science: City and Nature (NHM BioSCAN) . This first-of-its-kind scientific investigation will discover and explore biodiversity in and around one of the world's largest cities: Los Angeles. In three years of sampling from the urban core right out through less-urban surrounding areas, Carthay will help NHM focus on the insects, the most diverse group of animals on our planet. We will discover and document the diversity of insect species living with us in Los Angeles as well as test intriguing hypotheses about how natural areas around the city affect its biodiversity and, conversely, how urban areas may be affecting their surroundings.
Carthay selected for Sustainable School Pilot Program!
Carthay is one of fourteen schools selected by the Los Angeles Unified School District to participate in an exciting, new Sustainable School Pilot Program. Building on experience and knowledge gained from Carthay's Garden Science Program students and staff receive training from award winning non-profit Grades of Green to transition to a trash free lunch! They learn to sort, recycle and compost their lunch through fun, hands-on, environmentally friendly training activities to reduce waste and pollution while inspiring and empowering students to care for their environment.
School for Advanced Studies
Carthay Center Elementary School has been designated a School for Advanced Studies! All currently enrolled gifted and high achieving Carthay students will be automatically included in the program, and gifted and other high ability learners from outside the attendance boundaries can enroll as well. Our very own Garden of Possibilities will be featured in the curriculum! This designation will apply to grades 3-6 for now. Go to Special Programs to see what other programs are available at Carthay.
Carthay Center PTA
There's a lot going on with the Carthay Center PTA! If you have not joined the Carthay PTA, please do. Membership is only $8 per person and forms are available in the front office or the Parent Center and on this website. PTA raises money for expenses related to school field trips and other educational and academic needs at Carthay. And every expenditure is approved by PTA members, so you are part of the decision-making process! Supporting your PTA is supporting all of the children at Carthay! For more info, please contact Naomi Cohen , PTA Vice President and Membership Chairperson.
School Calendar
Click here to see the LAUSD calendar for 2013-2014.
Realtors Support Carthay Center Elementary School
Special thanks to Ned Brown of Teles Properties and to Morgan Real Estate for their very generous support. Ned Brown is sponsoring the Garden Science program, and Morgan Real Estate is sponsoring the Physical Education program at Carthay. Both of these programs enable all students at Carthay to enjoy an enriched education. Please consider these upstanding community members for the sale of your home, or simply pass them referrals and leads. Doing so will ultimately support your school! Find out more about all the realtors (and the program) on the Realtor Supporters page.
STAR Enrichment Classes
Carthay Center Elementary is proud to provide STAR Education after school. STAR Education has been selected as a model program by the White House and the U.S. Department of Education. In addition to the regular after-school program, STAR offers a variety of reasonably priced 8-10 week enrichment courses at Carthay, open to all students. STAR classes and programs are designed to encourage kids to explore, grow, encounter the world, and expand their cultural base.
Help the PTA help Carthay!
The Carthay Center PTA is collecting funds to finance personnel and programs not funded by the state, including Garden Science, Field Trips, California Dance Institute, Writer's Workshop, Gifted and Talented programming, the Librarian, and more. The PTA is run by parent volunteers so all donations are used to benefit students.
Tax deductible donations made out to Carthay Center PTA can be mailed to
Carthay Center Elementary School
c/o Carthay Center PTA
6351 W. Olympic Blvd.
Los Angeles, CA 90048
The Carthay Center PTA has also established a PayPal account so we can offer you a familiar and secure way to make your donation. Please don't wait on this crucial opportunity to show your support.
Use the convenient options below to make a contribution to Carthay via PayPal. Help save valuable programs and personnel.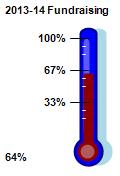 Shop for Carthay!
Shop with Scrip!
Fundraise by making regular household purchases you'd make anyway! Everytime you buy groceries, household items, or a cup of coffee, you could be raising money for Carthay! Enroll by visiting: www.shopwithscrip.com


Sign up for eScrip!
eScrip is a fantastic resource for fundraising where participating business partners contribute a percentage of your grocery loyalty cards, credit card, and debit/ATM card purchases to Carthay.

Here's How it Works

You register any one or all of your existing grocery loyalty, debit and credit cards for use in the program.
Participating merchants (Vons, Pavilions, etc.) will make contributions to Carthay, based on purchases made by you, just by using the cards you have registered.
Your purchases are tracked and available to you online, allowing you to see just how much you are earning on your child's behalf!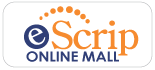 Support Carthay when you shop at Target!
Designate Carthay for your Target REDcard, and whenever you shop at Target, 1% of your purchase will go to Carthay.

For other ways to raise money for Carthay, click here!